Weight Management
Bend Oregon Weight Loss Specialists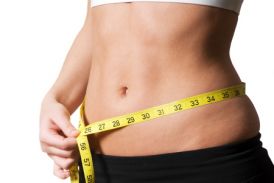 Have you tried every diet and weight loss scheme, only to find that each one is really no different than the next in that they all leave you feeling unsatisfied and unsuccessful in reaching your weight loss goals? If this is the case, Dr. Kremer has implemented a Functional Medicine Based program to fit the unique needs of EVERY individual seeking healthy, lasting weight loss.
At Wellness Doctor, our weight loss programs are NOT based on a fad diet and don't include any magic pills or drastic calorie restrictions. Instead we start off by looking deeper into the underlying causes of weight gain such as gut health, inflammation, toxins, hormone dysfunction, etc.
Unlike most diets (which typically only focus on short-term goals), we help to educate and promote lasting weight loss that is easy to achieve and maintain. While Dr. Kremer and his wife Cassie stay up to date on current diet trends and regularly write about Paleo, Ketogenic, intermittent Fasting, Carb Cycling, Gluten Free and the Mediterranean Diet in Paleo Magazine, our ultimate goal is to help each patient make the necessary lifestyle changes to ensure the weight comes off easily and stays off effortlessly.
---
All of our programs are focused on teaching you how to properly fuel your body to eliminate food cravings and drastic energy fluctuations, while providing an individualized nutritional platform that you can easily follow for the rest of your life.
Our weight loss programs generally do not involve a specific diet but more of a lifestyle remodel. Unlike most diets which typically result in failure and frustration, our goal is to educate the general public on the basic foundation to a healthy lifestyle.
From a physicians stand-point, there is so much to look at and we just don't believe in a one-size-fits-all kind of program. Addressing gut health, food sensitivities, hormones, inflammatory markers, age, as well as family history must all be considered with dietary or lifestyle intervention and are often overlooked by most weight loss clinics and programs.
---
What to Expect
Depending on how in depth you wish to go, we offer an extensive comprehensive initial evaluation with Dr. Kremer prior to your visit with our Nutritionist, Cassie. Unless recent labwork has been done in the past 3 months, he will likely order some basic bloodwork such as- a Complete Blood Count (CBC), Metabolic Panel, Vitamin D, CRP, and a Cholesterol Panel. In more complex cases- Thyroid, Adrenals, Sex Hormones, Genetic Testing, Food Sensitivities, Celiac Panel, or Stool testing may be recommended. Labs are reviewed with Nutritionist for further dietary recommendations.

Cost for initial 1 Hour Comprehensive visit with Dr. Kremer is $299.
Basic Package Options:
Initial Consult with Nutritionist- Designed for those seeking guidance with any aspect of their diet. Interested in going Gluten Free? Trying the Paleo Diet? Troubleshooting a Ketogenic Program? Breaking through a Plateau? Improving Athletic Performance?... Or simply trying to eat a little cleaner.... Get started with an Initial Consult and let our Nutritionist and Lifestyle Educator help you make the necessary changes for better health. Cost for an initial consult is $99 and follow-ups are $50.

12 Week Lifestyle Change Program- This program is designed for those seeking permanent lifestyle changes. Package includes initial appointment followed by 5 follow-up appointments (typically every other week). Initial appointment focuses on discussing patient's health history, goals, schedule and habits. Follow-up appointments focus on working one-on-one to develop individualized meal plans, troubleshoot issues, brainstorm meal and snack ideas and track progress. Measurements will be taken at each appointment to assess progress. Cost is $499
3 Visit Package- Package includes an Intial Appointment (typically 1 hour) followed by 2 follow-up appointments. This package was developed for those seeking guidance, but with less accountablity than the 12 Week program. Cost is $250.
*Note- Not sure which package is best for you? We recommend starting with an initial consult with Cassie and we'll guide you from there. Payments made for an initial consult can be rolled into the 12 Week or 3 Visit Packages.